Lance Mumby
Your Specialist Expedition and Luxury Cruise Travel Agent
CruiseAlong Pty Ltd - Broadway, NSW
I have been a Travel Agent for over 40 years and really enjoy my work and I specialize in selling small Expedition and Luxury Cruise's.
I also plan groups to interesting destinations and package these and in most cases escort the trips.
I am currently working on my next venture to Antarctica on a small 5 star ship and hope you can join me.
You are in good hands when you book with CruiseAlong.
My Personal Travel Experience
I have been involved in the travel industry for over 40 years and I enjoy using my experience to help clients plan amazing experiences for themselves.
Travelling is one of life's great pleasures and those that have been fortunate enough to see many parts of the world are so much the better for it. Meeting people from other cultures will teach you that the way you've been looking at the world isn't the way everybody else does. In fact, your point-of-view might have some major blind spots. Seeing the world for yourself will improve your vision of it.
I specialise in destinations and package that are a little different from the average. If you want to go to Bali, you will have a great time, but you don't need me to help with that. On the other hand, if you want to visit the Galapagos, or Antarctica, or take a world cruise, I can definitely add value to your planning.
I know travel because I have done it personally and professionally most of my life. So please get in touch if my specialties and knowledge are a fit for you.
You are in good hands when you book with CruiseAlong.
Lance Mumby
Read About My Travel Experiences
My Accreditation & Awards
CLIA Member.
Luxury Travel Specialist Accreditation.
Twice a finalist as Travel Agent of the Year.
Condé Nast Appointed and Qualified Travel Agent.
Top 10 agent with CLIA - Cruise Lines International Association.
Travel Advisors listed on Find A Travel Expert are:
Affiliates of Your Travel & Cruise Pty Ltd, operating since 2003.
Your Travel & Cruise is a member of ATAS, CLIA and the Magellan Travel group, a wholly owned subsidiary of Helloworld Travel.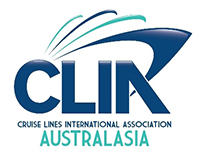 My Reviews
Extremely well organized
We have been on several guided tours with Lance and on all of these occasions they have been extremely well organized. Lance takes a very in depth interest in all travellers under his care ensuring safety and satisfaction for all. Lance has been always easy to communicate with, a good listener and have always found his advice and recommendations to be genuine and well worthy of consideration not only on guided tours but also our independent holidays that he has arranged for us.

Ken and Pam Gins
Ponant- North West Passage Cruise.
Lance arranged this trip on Commandant Charcot Northwest passage for 2 very long standing clients.
KI
Lance is an extremely experienced and trusted agent who will deliver a quality itinerary catering to your plans & budget. Having trusted Lance with my travel plans for 30+ years, I would not look elsewhere
Do yourself a favour
To all who are thinking of traveling ANYWHERE by ship, plane, train or coach, do yourself the biggest favour by booking with Lance Mumby. I have known, and travelled with Lance for at least 40 years, and he is by far, without any doubt, the best, most helpful travel agent who is also concerned about you, as an individual person, and your welfare, whilst still abiding by your wishes. If necessary, he will give you very best, friendly advice to alter anything in your plans which is essential for your enjoyment, safety and well-being during your travels, anywhere in the world, especially at the present time, and into the future.

Jeanette Whitting